The Netccentric-Nuffnang Group is in the midst of developing its own non-fungible token (NFT) platform in an effort to create a local – and eventually, regional and global – ecosystem that is set to benefit both brands and consumers as the world move towards Web3.0.
Its executive chairman Ganesh Kumar Bangah said that Web3.0's decentralised network built on blockchain technologies is set to open up a 'blue ocean of possibilities and profitability' as it enables information to be securely recorded on a network of computers rather than controlled by a handful of companies (as is the case with Web2.0).
Ganesh was speaking at a 'fireside chat' during the recent World Congress on Innovation & Technology (WCIT) 2022 in the company of industry veteran Datuk Yasmin Mahmood who described Web 3.0 as representing 'a significant opportunity for Malaysia to unleash its economic potential'.
Yasmin said that Web3.0 is currently moving a an extremely fast paced and linked it to the continued growth of Malaysia's digital economy.
"The digital economy is about economic value creation around digital innovation which is why Web 3.0 , which is developing at a very fast pace, presents an opportunity for every organisation and country."
---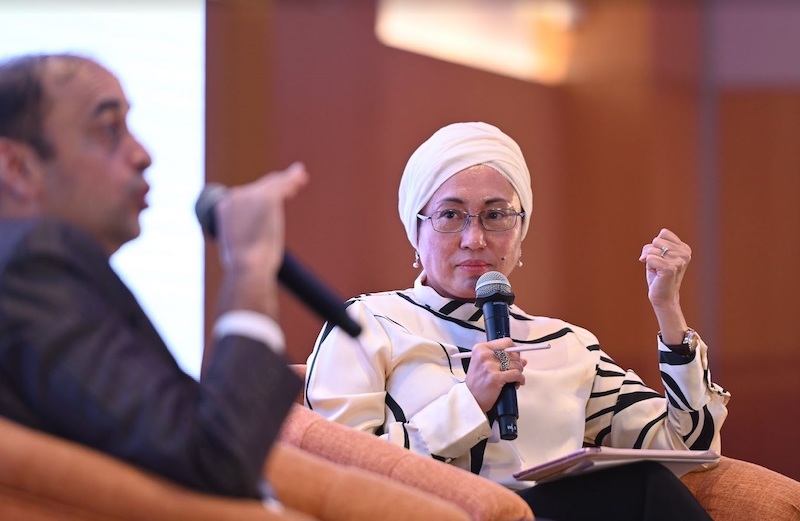 ---
Web3.0 a natural progression from the previous iterations of the World Wide Web
Meanwhile, Ganesh said that Web3.0 is a natural progression from the previous iterations of the World Wide Web.
"What is Web 1.0? You have to go back more than 30 years now, to 1995 when Yahoo was started. Yahoo was the first Web 1.0 company and in the days of Yahoo, the content creators and the hosts were Yahoo. So Yahoo created its own content – it created and hosted its own news. So the hosts and creators were the large giants like Yahoo.
"Then came Web 2.0 which is Friendster and Facebook, these social media. In this case the content was created by the consumers, you and I, but the host is still Facebook, the central server/host is still the large giants. And now we go to Web 3.0, is where both the hosts and the creators is all of us, so all of our computers become used.
"If you look back, the first Web 3.0 company was actually Napster, where all of us were actually hosting our own music, and we could share our music from all our different hard disks. And now, you need to pay for server space, or hosting, or processing, then we need a way to pay for them, and that's where cryptocurrency (e.g. Bitcoin) came about."
---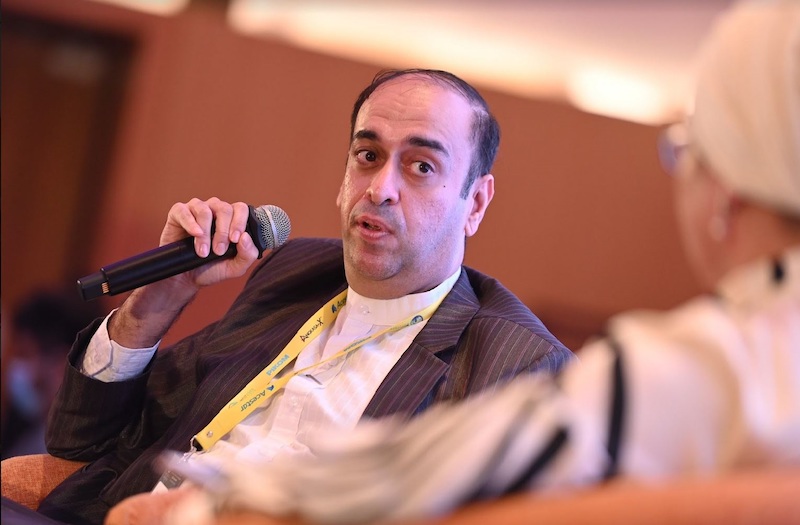 Ganesh Kumar Bangah
---
The allure of NFTs
 NFTs use the same blockchain technology as cryptocurrency, and are essentially digital assets stored in the blockchain.
Ganesh used the analogy of an identity card (IC) for the audience to better understand the topic.
"NFTs are secure in the cloud, which makes them limited and ownable. If you have an IC today, it's limited and ownable; you have only one IC. Even if you take a picture of the IC, people know that's not the real IC.
"That is an example of a non-fungible physical document. An NFT is the same concept put on the digital world. The market treats them as rare items, just like luxury watches or artwork, they become speculative in nature because people can buy them. Many years ago, there was a company called CryptoKitties that was started, when images of a cat were put on a blockchain. In a very short span of time, it became a US$26 million industry."
Meanwhile, Yasmin provided a perspective of NFTs from the digital arts standpoint by explaining about a digital artist called 'Beeple' (Michael Winkelmann).
"His first work is called "Everydays: The First 5000 Days". This piece of art reportedly sold for US$69.3 million at a Christie's auction. It's basically a collage of 5,000 images that he created; each one captures a moment in history collected over 13 years.
"He also did "Human One", another piece of art which reportedly sold for US$28.9 million. The interesting part is how it had redefined digital arts and artistry. It is a combination of a real-life statue that was put into a cube that has virtual screens around it, and the NFT comes with not only the statue but also with this virtual digital art.
"If you own the NFT, you own it forever, and the artist will keep on feeding the imagery so that it will evolve with time. This allows you to grow with the art, and the background will change.
Therein lies the exciting potential for arts and creativity to be redefined and reimagined. I'm excited at the possibilities for Malaysia, which has a strong creative talent pool as we can see from the strength of the animation industry," said Yasmin.
NFTs, both the technology and the evaluation of the business models are still at the infancy. However, what is clear, according to Ganesh, is the the power of NFTs as a 'utility' for purchasers and owners.
"One aspect that people leave out – the most powerful aspect – is that NFTs are programmable. For example, you can programme an NFT so that when the NFT is sold, the owner gets a percentage of the sale.
That's what's called a smart contract. Whether it's a painting, loyalty card, you can incorporate smart contracts into them," added Ganesh .
---
Making user experience easy for NFTs to become mainstream
In order to unleash the full potential of NFTs and the blockchain technology that powers it, Malaysian entrepreneurs have to deal with the issues that they currently face.
"What's the problem today with NFTs? It's the fact that the user experience is not there. Right now, it's still the early adopters and techies who are using it. It's all early adopters, they're not talking about utility, it's so difficult to use – in order to buy NFTs you have to create a wallet, you need crypto, and you've got transfer wallet to sell NFTs – it's not easy," said Ganesh.
Therein lies the opportunity, as NFTs has not become mainstream – yet. "If we can get utility and a good user experience, then there is a chance for us to be a leader in this new Web 3.0," said Ganesh.
This is where Netccentric-Nuffnang can help.
."Netccentric is a public-listed company on the ASX that I acquired about 2 years ago, and we're the largest influencer platform in Malaysia. We own a business called Nuffnang. We've got 15,000 influencers in our ecosystem. We work with brands like KFC, McDonald's, Unilever, P&G, and link them with influencers.
"We enable these brands to work with our influencers utilising NFTs. With a popular influencer, for example, we can partner with her handbag brand, and create an NFT together, which the influencer's followers can buy for let's say RM1,000, and can be exchanged or redeemed for a real handbag at the brand's outlet.
After redemption, you can earn further loyalty points. So this is where there is real utility. Any retailer that issues NFTs, those consumers are then known and they can then do data mining and analytics on these NFTs.
"Where we see the opportunity is that our influencers reach out to 20 million consumers in Malaysia. And we're making this system so easy to use that you and I can buy it just using an app using online banking; you don't have to buy crypto(currency) anymore."
In other words, the user experience is easy.
"So we have utility, there's a reason for you to buy the NFT; we have a good user experience, and the distribution will be through our 20 million followers of our influencers in Malaysia. That is where we see the opportunity to create a new Web 3.0 experience that every Malaysian can use easily."